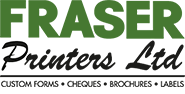 | | | | | |
| --- | --- | --- | --- | --- |
| Size | Parts | Quantity | Price | Numbered Forms |
| | | | | |
| | | | | |
| 5-1/2" x 8-1/2" | 2-Part | 250 | $93 | $148 |
| | | 500 | $110 | $166 |
| | | 1000 | $151 | $208 |
| | | | | |
| | | | | |
| 7" x 8-1/2" | 2-Part | 250 | $96 | $151 |
| | | 500 | $116 | $172 |
| | | 1000 | $162 | $221 |
| | | | | |
| | | | | |
| 8-1/2" x 11" | 2-Part | 250 | $102 | $149 |
| | | 500 | $135 | $183 |
| | | 1000 | $209 | $261 |
| | | | | |
| | | | | |
| 8-1/2" x 14" | 2-Part | 250 | $109 | $156 |
| | | 500 | $148 | $196 |
| | | 1000 | $233 | $285 |
| | | | | |
| | | | | |
| 5-1/2" x 8-1/2" | 3-Part | 250 | $104 | $159 |
| | | 500 | $136 | $192 |
| | | 1000 | $151 | $260 |
| | | | | |
| | | | | |
| 7" x 8-1/2" | 3-Part | 250 | $109 | $164 |
| | | 500 | $146 | $199 |
| | | 1000 | $222 | $281 |
| | | | | |
| | | | | |
| 8-1/2" x 11" | 3-Part | 250 | $123 | $170 |
| | | 500 | $181 | $230 |
| | | 1000 | $299 | $353 |
| | | | | |
| | | | | |
| 8-1/2" x 14" | 3-Part | 250 | $134 | $181 |
| | | 500 | $199 | $251 |
| | | 1000 | $339 | $393 |
Carbonless Forms
Based on
Black Ink
One side
Camera-ready Art
All applicable taxes to be added to the displayed prices. Prices subject to change without notice.
Terms: C.O.D. -
Delivery not included.
Artwork if required - flat rate of $50.00 per form + taxes - subject to review of actual material.
We will be pleased to provide you with pricing on any items that do not fit the displayed formats.